The Coronavirus and a Funeral in San Luis Potosí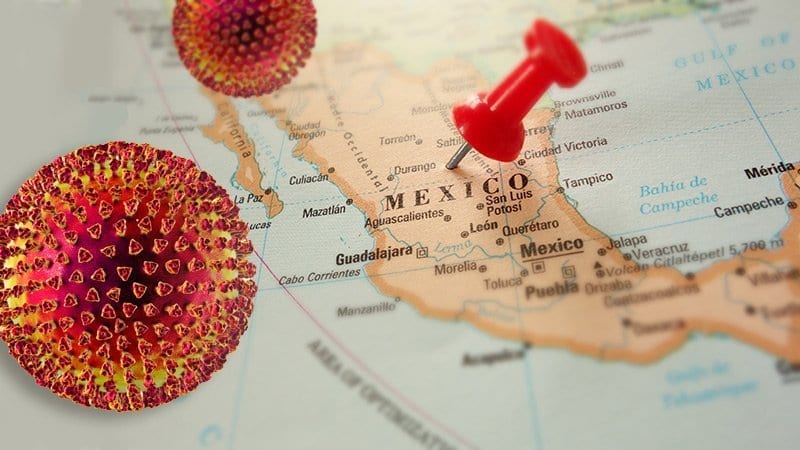 Coronavirus and a Funeral in San Luis Potosi: Paying Tribute Despite the Encirclement

Funeral ceremonies have been limited in the number of people present. This limitation is very difficult for family members who wish to be present on the day of the funeral . What options are possible with funerals in San Luis Potosi and Coronavirus?

Some services are available, such as live streaming of the funeral service. Even this service is becoming more popular as social networking becomes easier and easier, however, it is difficult to achieve these services in real time and include not only family members but also friends.

Since March, most funeral homes have been under containment to reduce the spread of covid-19 in San Luis Potosi and throughout the country.
With respect to the funeral, certain rules have been established:
Most crematoria have forbidden ceremonies.
Only a close-knit family may attend the funeral and the number of participants is limited to a maximum number of people.
A distance of one meter is recommended and any physical proximity should be excluded.
Attending funerals over the Internet, a way to recover despite confinement
Already available in the United States, attending funerals broadcast live over the Internet is now possible in Mexico. Therefore, all families can attend the funeral from their homes.
The service is available at any location that authorizes it and allows access to 4G WiFi Internet with a smartphone, tablet or computer that can film the ceremony.
Create an online scrapbook
If you are unable to go to the ceremony site, you can suggest to those around you that you can show your presence by sharing a testimony, a memento, a photo in a collection of mementos. Cousins, neighbors, colleagues, friends… everyone can participate, together, in a collective and positive approach.
It is enough to collect online, with those who have known him, testimonies and photos in tribute to the missing loved ones. Participants are guided by specific questions such as "How did you meet the deceased?" What did you talk about the last time you saw him? Do you have a photo of him to share with us? "
Organize a memorial service after cremation.
It is possible to organize a commemoration ceremony when the restrictions are lifted.
Living mourning is very personal. Everyone evolves at their own pace and the current situation may prevent some from making healthy progress. Therefore, a memorial service may be a solution when possible again.
During a commemoration ceremony, a master of ceremonies is present to welcome the participants. Memories, messages and photos are shared.
It is also an opportunity for families to practice rituals that could not be performed during the funeral.
At Boinita we can take care of the cremation of your loved one. Then, once we have returned the ashes to you, you can arrange a simple memorial service that is perfect for you and your family.
For more information about our service go to http://boinita.com
Boinita offers Single Cremation services without a Funeral Service, with a fixed price and 24-7 customer service. Boinita is located in the metropolitan areas of Aguascalientes, Cancun, Hermosillo, Merida and San Luis Potosi.
In Pet Cremation Services we are located in the cities of Aguascalientes, Cancun, Chihuahua, Ciudad Juarez, Leon, Merida, Puebla, San Luis Potosi, Tijuana and Toluca.