What words to say during a funeral?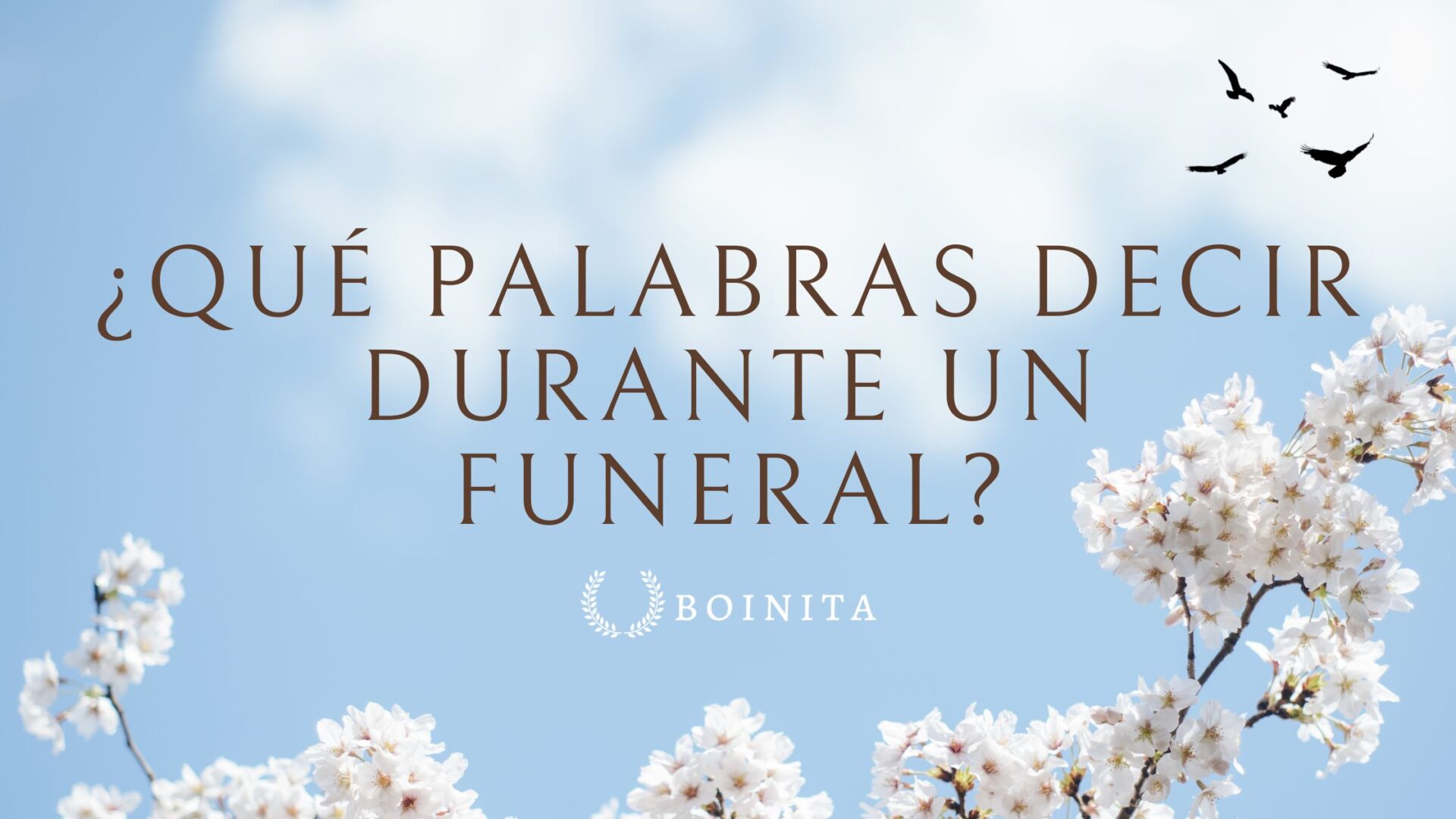 If you have ever gone through the hard time of having to go to a funeral, you may have asked yourself many times: What should I say? Or how should I proceed? The best thing to do in the face of these events is to act as naturally as possible and feel comfortable with ourselves.
A funeral is a very intimate moment of helplessness, during these processes, no one expects from us very eloquent or profound words. The family of the deceased person will be grateful for our simple company without our having many words to mend, even a little, their terrible pain.
Some of us may not know quite what to say during a funeral, we want to express the right words without being too profound, but not too banal either. In most cases, we are left with the feeling that our words are few, short or empty and that we could have said something more meaningful that really expresses our feelings.
In any case, it is often difficult to find the right words or to be able to express a few words of affection and companionship to the relatives of the deceased. In this article we will develop some ways to express our condolences in a correct and thoughtful way.
How to act during a funeral?
In many situations, words are superfluous. During a funeral, expressions of condolences and expressions of sympathy are repeated to the relatives of the deceased, becoming repetitive and empty. However, sharing an anecdote, story or memory of the deceased will be of vital importance to the family members of the loved one.
Letting go of the ones we love is the hardest moment of our lives. For this reason, we will do our best to keep you with us. That is why for the relatives of the deceased it is important and they will appreciate the words that keep alive from the memory of the deceased.
The legacy of the person who has departed this life will be preserved in time as long as there is at least one person who remembers him or her. When we tell a memory or an anecdote, we must be simple, concrete, brief, honest and expeditious.
Just give him your support
Let us remember the following, no one at a funeral expects us to say words or heartfelt expressions of affection and, much less, to be able to ease the pain that is being experienced at this moment. But for the relatives of the deceased, these gestures will allow them to start building their lives again and they will be able to begin to recover, little by little, after their irreparable loss.
Wakes are a time to share our memories, offer support and give our condolences. But it is always good to remember that our presence there will be to express our infinite support.
10 examples of what to say to the relatives of a deceased person at his or her funeral
Here are some phrases of encouragement to show our support and companionship:
"I feel deep sadness for your loss."
"I am here to support you in whatever you need."
"I will always remember your loved one."
"I share your pain and suffering."
"I'm here to let them know they are not alone."
"I love you and I am here for whatever you need."
"The memories of your loved one will live on in your heart."
"My heart goes out to you at this painful time."
"You don't have to go through this alone, I'm here to help you in any way you need."
"Your loved ones will never be far away, they will always be in your hearts."