How should we support a person who has lost a family member in times of pandemic?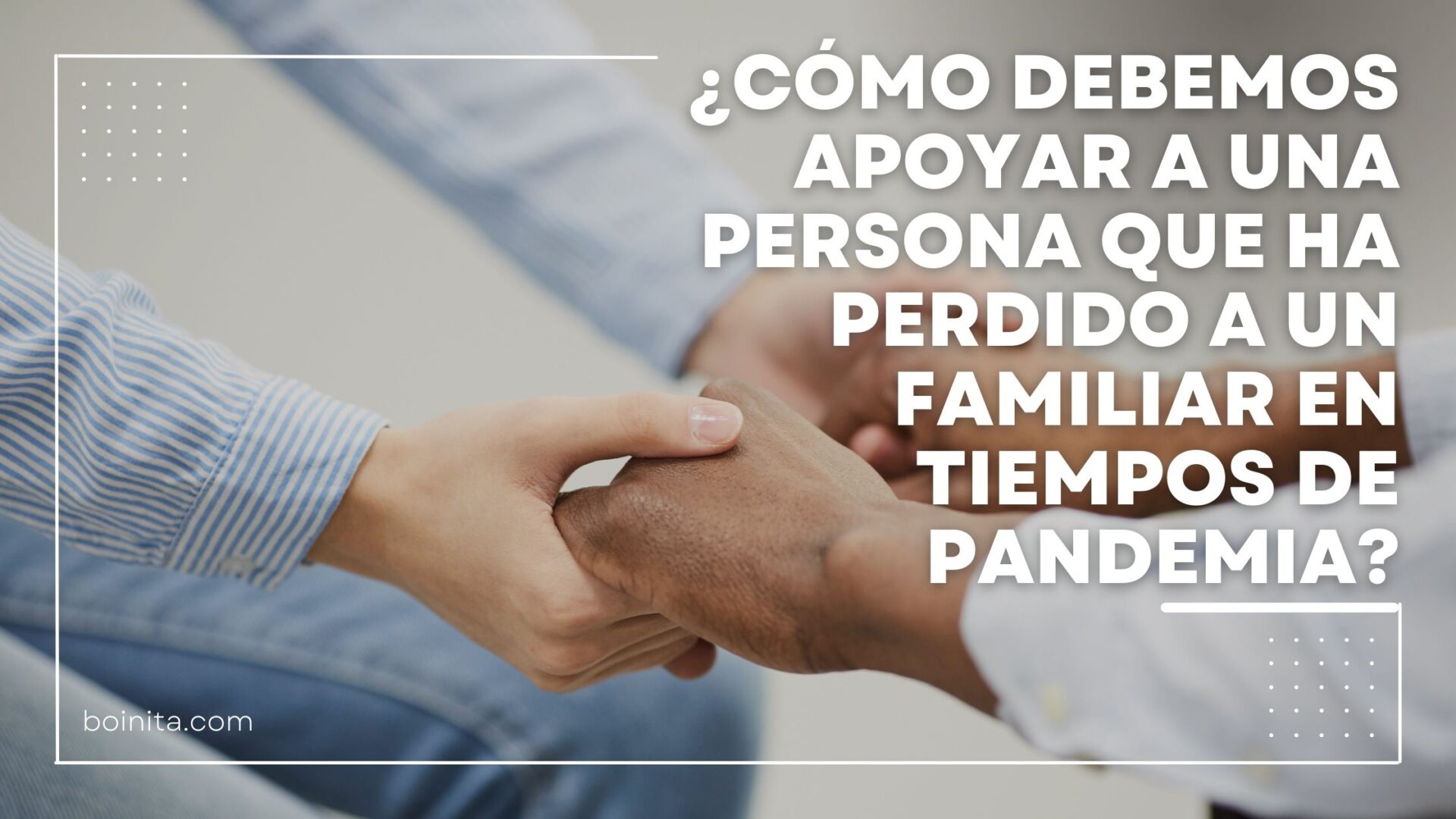 We are living in a difficult time where we are far from our loved ones, as a result of the pandemic generated by Covid-19. In normal times, coping with the loss of a family member is a difficult and painful time. Unfortunately, in these times of confinement and due to sanitary protocols, in many cases, we are limited in our accompaniment with the relatives of the deceased.
Going through the grief of the loss of a loved one, coupled with confinement due to the health crisis, could generate great anxiety and fear. Funeral services have been modified in order to avoid becoming a source of contagion or transmission of the virus.
There is nothing more difficult to face than the irreparable loss of a loved one. Funerals can be a moment where the relatives of the deceased can begin to build up after having lived through one of the most traumatic moments in life: Death.
The social distancing proposed by the ministries of health and even the WHO (World Health Organization) makes it impossible for us to offer a hug and accompany our friends and family at this painful time.
How can we accompany family members in times of "stay at home"?
Although we are not currently able to reach out and give a hug to the person who is grieving the death of a loved one, there are some steps we can take in the face of such an eventuality.
The digital era can help us a lot to ease the pain of the loss of a family member. One of the ways to accompany and support the person who is facing grief is to organize a videoconference, where, in addition, we can share photos, audios, writings and stories of the deceased.
Social media, too, can be a friendly place to leave your condolences. Organize that all friends and those who wish to give words of affection do so at the same time through the various social networks to accompany the suffering of the family member.
If there is someone in the group who knows about programming or web construction, they could create a blog where each of the family and friends can leave a story about the deceased. Reading this to family members will be a great support.
Be empathetic to the pain the deceased's family member is going through.
Sadly, when a loved one passes away, we must face a winding road where feelings are constantly fluctuating. Being accompanied makes us be in touch with reality, coping with pain in a less destructive way.
The social distancing caused by the pandemic means that we do not have the physical contact that fills us with an embrace of containment.
However, when we learn that a friend has experienced the loss of a family member, we should not miss the opportunity to call them and express our respect while letting them know that we are with them in their grief.
Whatever we decide to do to accompany the relatives of the deceased, just make the decision and do it.
The social distancing that has been imposed on us by the exceptional circumstances of Covid-19, make us unable to give a hug at this traumatic moment.
However, social networks and all the communication channels that exist today give us the possibility of being closer to the person who is grieving.
Let us accompany people who have suffered loss without feeling uncomfortable, empathizing with that suffering and pain will make us more human and we will be able to build a new life together, after going through an irreparable loss.
At Boinita we can take care of the cremation of your loved one. Then, once we have returned the ashes to you, you can arrange a simple memorial service that is perfect for you and your family.
For more information about our service go to http://boinita.com
Boinita offers Single Cremation services without a Funeral Service, with a fixed price and 24-7 customer service. Boinita is located in the metropolitan areas of Aguascalientes, Cancun, Hermosillo, Merida and San Luis Potosi.
In Pet Cremation Services we are located in the cities of Aguascalientes, Cancun, Chihuahua, Ciudad Juarez, Leon, Merida, Puebla, San Luis Potosi, Tijuana and Toluca.