The rising cost of funerals in San Luis Potosí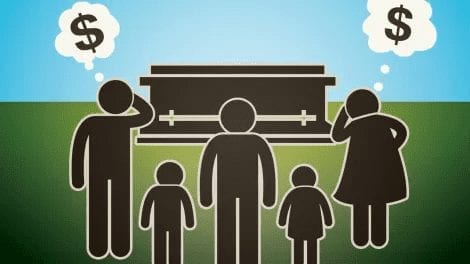 The average cost of a funeral in San Luis Potosi has doubled in recent years, rising faster than salaries, utility bills and even housing prices. This has reached a point where 6 out of 8 families go into debt to cover the cost of their loved one's funeral.
At the same time, most people today want a farewell that is more personal and less formal. Cremations are already one of the most popular farewells in the world, but about 90% of people don't realize that they can ditch the formal funeral and just have a personal memorial service.
This is exactly what we offer at Boinita with our simple cremation service (also known as direct cremation). For only $6,499 pesos, we pick up your loved one, perform a private cremation and hand-deliver their ashes to you. Then you can have your ashes present in an urn, whether it's a picnic in the park, fireworks on the beach or dinner at a favorite restaurant.
At Boinita we can take care of the cremation of your loved one. Then, once we have returned the ashes to you, you can arrange a simple memorial service that is perfect for you and your family.
For more information about our service go to http://boinita.com
Boinita offers Single Cremation services without a Funeral Service, with a fixed price and 24-7 customer service. Boinita is located in the metropolitan areas of Aguascalientes, Cancun, Hermosillo, Merida and San Luis Potosi.
In Pet Cremation Services we are located in the cities of Aguascalientes, Cancun, Chihuahua, Ciudad Juarez, Leon, Merida, Puebla, San Luis Potosi, Tijuana and Toluca.