What are the options for storing cremated ashes?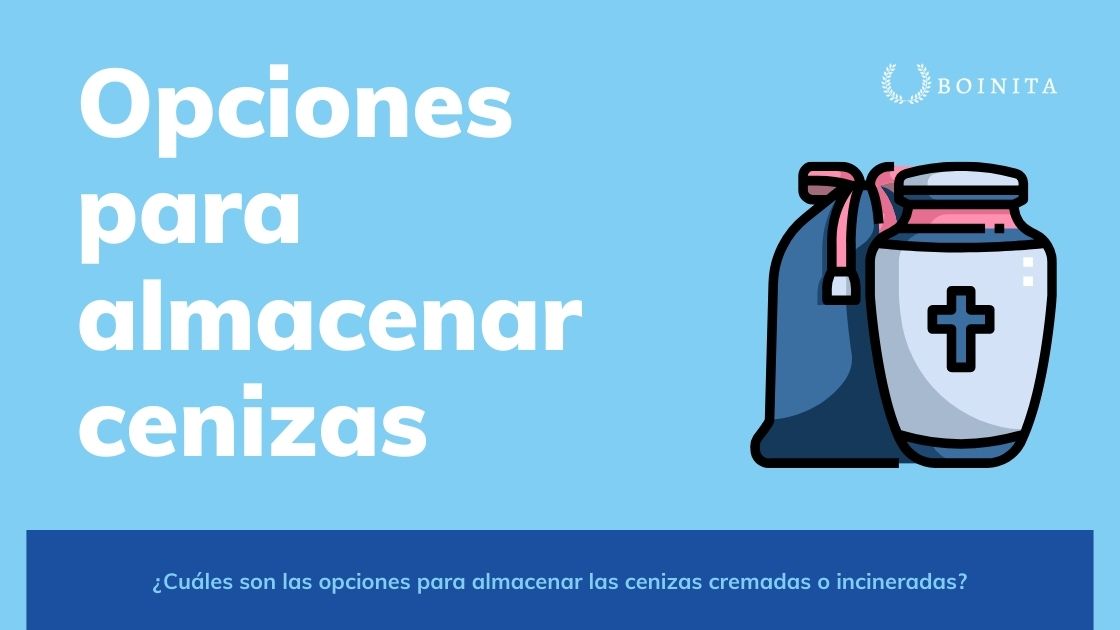 Options for storing cremated ashes
The ashes of a loved one are usually stored in cremation urns. These urns can be simple but elegant.
Below are some alternatives for storing cremation ashes:
Burying the Ashes
If you plan to bury the ashes it can be in your own garden or in a place where you know your loved one liked to hike (hiking).
Cremation remains may also be interredin a crypt or grave in a cemetery. A mausoleum is a place where human remains are buried. This procedure requires space and is more expensive.
There may be no additional cost if you choose to bury the urn in another family member's burial plot.
Storing ashes
In case you are considering storing the ashes, you can display the urn on a mantle, shelf or piece of furniture in your home, you can display the urn on a mantle, shelf or piece of furniture in your home. .
You can place the cremation urn permanently in a niche; which is a free-standing structure, usually located in a cemetery or church, where there are recessed compartments for placing urns containing cremation ashes. They can be built both indoors and outdoors.
It provides a place of remembrance to visit and memorialize a deceased loved one, which helps the healing process of recovering from the loss.
You can include photographs and mementos to personalize the niche and commemorate the life of your loved one. The storage of cremated remains also serves as a record for future generations.
Some people use monuments to store ashes, they are in the form of a memorial rock or it is a grave with an integrated repository.
Converting ashes
Human ashes can also be turned into glass or diamonds. The ashes are made into glass using glassblowing techniques by fusing a small portion of cremated remains together with molten glass.
Similarly, the ashes or even the hair of the deceased can be used to create memorial diamonds that are often referred to as lab-grown synthetic diamonds.
The process uses carbon obtained from cremated remains in particulate or gaseous form.
Another popular option is to dispose of the cremated remains on land, air or water and keep a portion of the ashes in cremation jewelry (bracelet, necklace, locket, ring, pendant).
Spreading the ashes
As for scattering the ashes, you may scatter the ashes on the ground in a public park (if permitted by law) or in a location preferred by your loved one.
Or you can opt for a biodegradable cremation urn prepared with sustainable materials.
Alternatively, you may consider scattering the cremated remains by airplane, or floating them at sea. In addition, scattering services are also offered at certain crematory facilities.
At Boinita we can take care of the cremation of your loved one. Then, once we have returned the ashes to you, you can arrange a simple memorial service that is perfect for you and your family.
For more information about our service go to http://boinita.com
Boinita offers Single Cremation services without a Funeral Service, with a fixed price and 24-7 customer service. Boinita is located in the metropolitan areas of Aguascalientes, Cancun, Hermosillo, Merida and San Luis Potosi.
In Pet Cremation Services we are located in the cities of Aguascalientes, Cancun, Chihuahua, Ciudad Juarez, Leon, Merida, Puebla, San Luis Potosi, Tijuana and Toluca.