Why do many people prefer to be cremated rather than buried?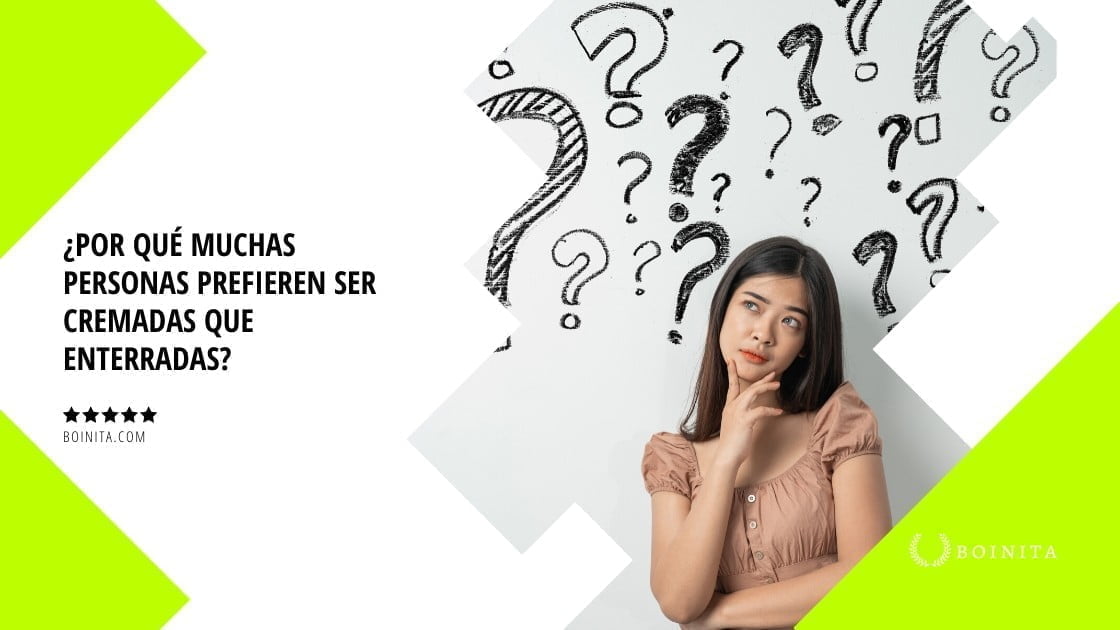 Most people prefer to be cremated
Finances are an important factor in choosing cremation, but there is also much more flexibility. Families have many more opportunities to personalize the way they honor their loved one. Most funerals are "dress in black, kneel and pray in front of his body, inside a coffin". With cremation you can have your service almost anywhere at any time and have your ashes present.
You can place the ashes in a cemetery, or you can scatter them or just keep them in a nice place in your home.
The different styles of urns you can use are enormous and can be greatly modified to the interests of the deceased when they were alive, such as gardening or painting as examples. In addition, you do not necessarily have to purchase an urn for ashes. There are families who have placed ashes in fishing troll boxes, tool boxes, cookie jars, jewelry boxes, coffee cans and beer kegs, to name a few.
It is always interesting because it gives a personal look at the people who are placed in the ballot box. There are even environmental options such as an urn that floats on water that slowly deteriorates so the remains disperse into a body of water, or an urn that has a tree seed in it, so once it is buried with the remains, a tree grows.
Prices of niches or crypts for cremation are less expensive.
Now in options such as crypts or indoor and outdoor niches; there are structures in which you can have glass front so you can see the urn with some memories of your loved ones, benches, bird baths and even rocks.
Since the space of an urn is smaller than that of a casket , prices are more economical.
Is a funeral service more expensive?
Yes, it certainly can be. But it's because there's a lot more planning and preparation involved like:
Carriage transportation
Flowers
Coffin
Body preparation
Funeral home staff and fees
Place for reception, etc.
In the cremation Families can set aside a small portion of ashes to scatter in a special place (e.g., favorite hiking trail), you can purchase jewelry containing a small amount of the remains as a keepsake, there are even people who place the remains in works of art such as glassware.
All of these options become more economical than a traditional funeral service.
Cremation is more practical for transporting the remains of your loved one.
It is increasingly common for people to move away from their homes and raise their families far from where they grew up, usually for work reasons. People who stay close to home and their communities tend to have the people closest to them for a burial and use a traditional service, while for people who are moving house it is much more practical to choose cremation rather than embalming and to have a funeral service when it is more convenient to do so for all.
In addition, cremation is an economical option for the family who needs to send their loved one to their country of origin since it is easier to transport.
For Boinita cremation is a potential option. It has the potential to create beauty and nourish the earth!
At Boinita we can take care of the cremation of your loved one. Then, once we have returned the ashes to you, you can arrange a simple memorial service that is perfect for you and your family.
For more information about our service go to http://boinita.com
Boinita offers Single Cremation services without a Funeral Service, with a fixed price and 24-7 customer service. Boinita is located in the metropolitan areas of Aguascalientes, Cancun, Hermosillo, Merida and San Luis Potosi.
In Pet Cremation Services we are located in the cities of Aguascalientes, Cancun, Chihuahua, Ciudad Juarez, Leon, Merida, Puebla, San Luis Potosi, Tijuana and Toluca.